On Saturday we threw a birthday bash for the man of the house. We had a ton of good friends and family come out to celebrate. There was lots of food, drink and once it was dark out we showed movies on the back of our garage. I had an extra good time because this past week was my last week of spring classes, so I was celebrating my man's birthday as well as my break from classes! Jonathan and I don't usually buy each other gifts for holidays, instead we gift trips or random things (like this year for my birthday I got my bedroom painted). Jonathan's birthday present was a mullet. No, I don't know why he wanted one, but I allowed the mullet for his birthday! I also made him a kick ass PBR cake for the party.
The SILs! Lisa, Jennifer, me and Sarah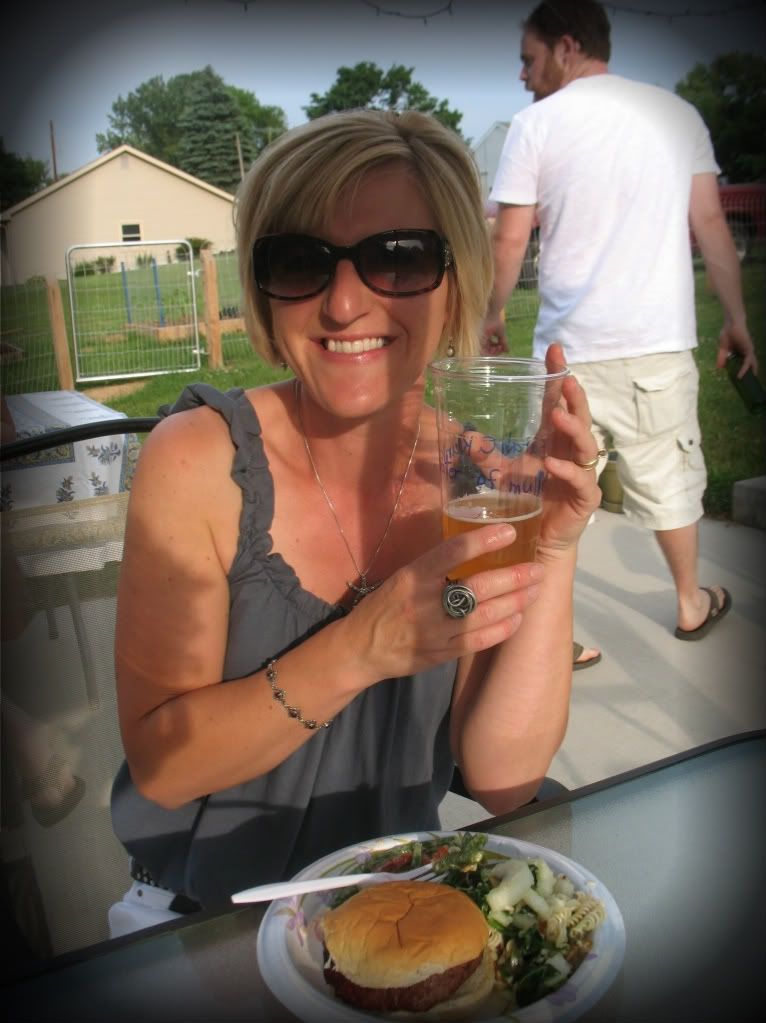 Sarah's cup said "Sarah hater of mullets' cup"
The PBR cake AND the mullet

The Stets'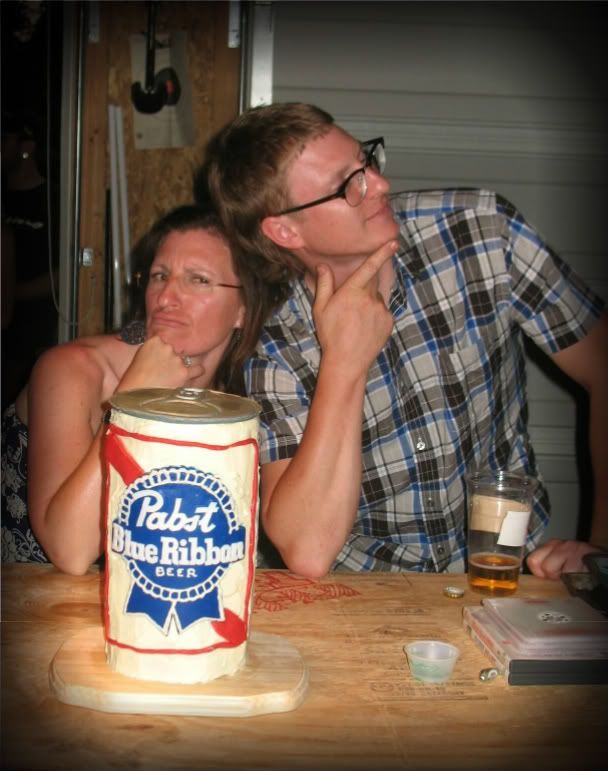 The birthday siblings!
Some of my party people!
Fun was had by all. Then Sunday, Jonathan and I watched all the movies we rented for the night before on the couch. I haven't wasted away a day like that in forever and it was awesome! Detailed cake post coming tomorrow!