Today we are featuring Kristen from
A Day in the Life of Me
and her fur loves! Thanks for being a part of Furry Fridays Kristen!
Hi, I'm Kristen from A Day in the Life of Me! I started my blog to share my life on the daily and the people I share it with. You can find fun dates with my long time boyfriend, family parties, and life with two cuties named Bella and Lucie. They're better known as Boo Boo and Moosie.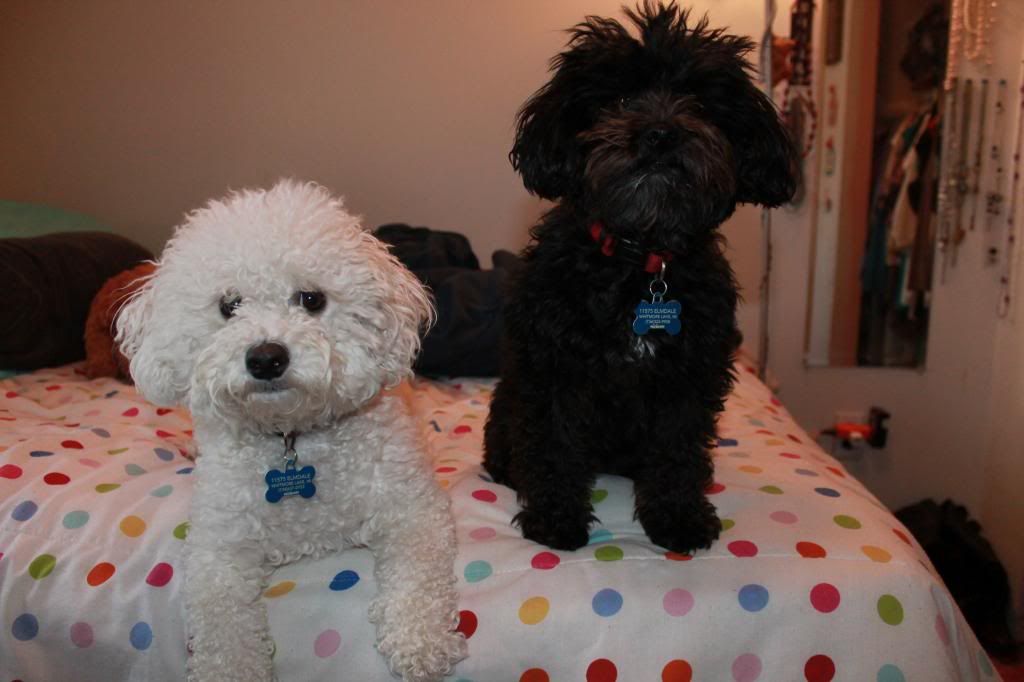 Bella and Lucie came to our family from an organization that helps find homes for unwanted puppies. We first found Bella and her sister Alli. We went to the organization for just one and found we couldn't resist the cute face of her sister and ended up coming home with them both. Unfortunately, Alli was very sick and passed away within a week. The organization asked if we'd be willing to take another puppy that needed a home free of charge. We couldn't say no. So, along came Lucie.
Now, Bella ran the house for a few months before Lucie came home. She wasn't the happiest dog when a new friend entered her home. But it wasn't long that Lucie grew on Bella and now they are inseparable. Bella still gives those growls to remind Lucie who runs the house, but Lucie can sure hold her own. It's quite the love/hate relationship they have. We couldn't be happier to have found two fun, loving, little snuggle puppies!!
They can reck some havoc in our home, but they sure know how to warm your heart!
Thanks Steph and Becky for featuring my dogs and I!
Do you love your pet and want to be featured on Furry Fridays? Send your story of pet love, up to 5 pictures, tip about choosing a pet, how to rescue an animal or pet care tip and a link to your website/blog/etsy/twitter/facebook/etc.
Email your stuff to nericcio(at)centurylink(dot)net or bisforbeckystets(at)gmail.com subject line: Furry Fridays.